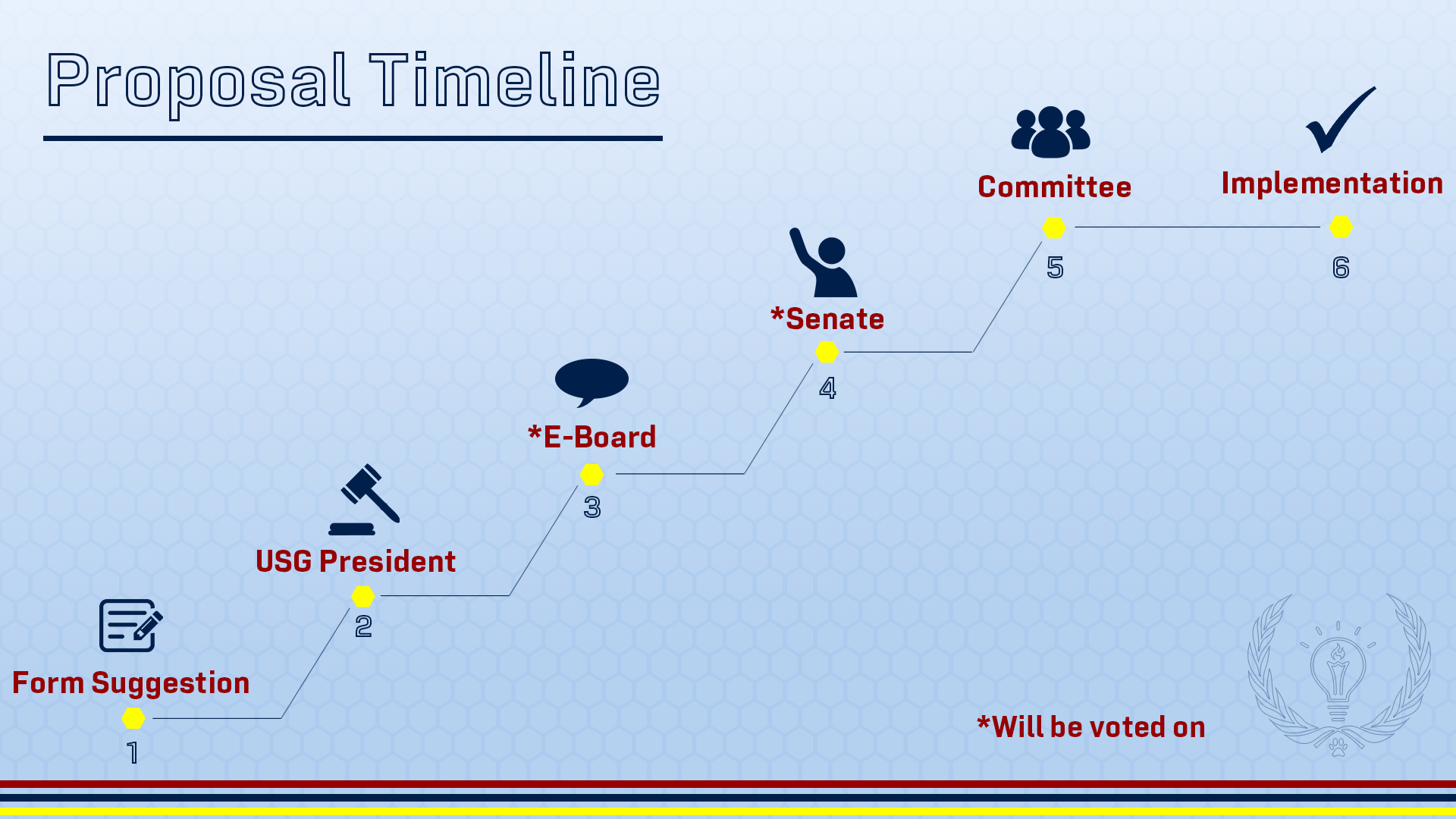 Previously, student issues/concerns have not had a designated home. 
If you have a suggestion/concern, you are required to bring to complete the following form.
Once your submission has been received, it will be reviewed by the USG President. If approved for further discussion, your suggestion will be given to the Executive Board where it will be voted on and passed along to the Senate. Once it has been voted on by the Senate, it will be passed along to the appropriate committee for its implementation. At any step of the process, you may be contacted with questions and/or invited to meetings to discuss your proposal.
DISCLAIMER: sending in a submission does not mean USG will automatically support it. Any proposals/suggestions can be vetoed/voted down at any step of the process.