Andrew Lanza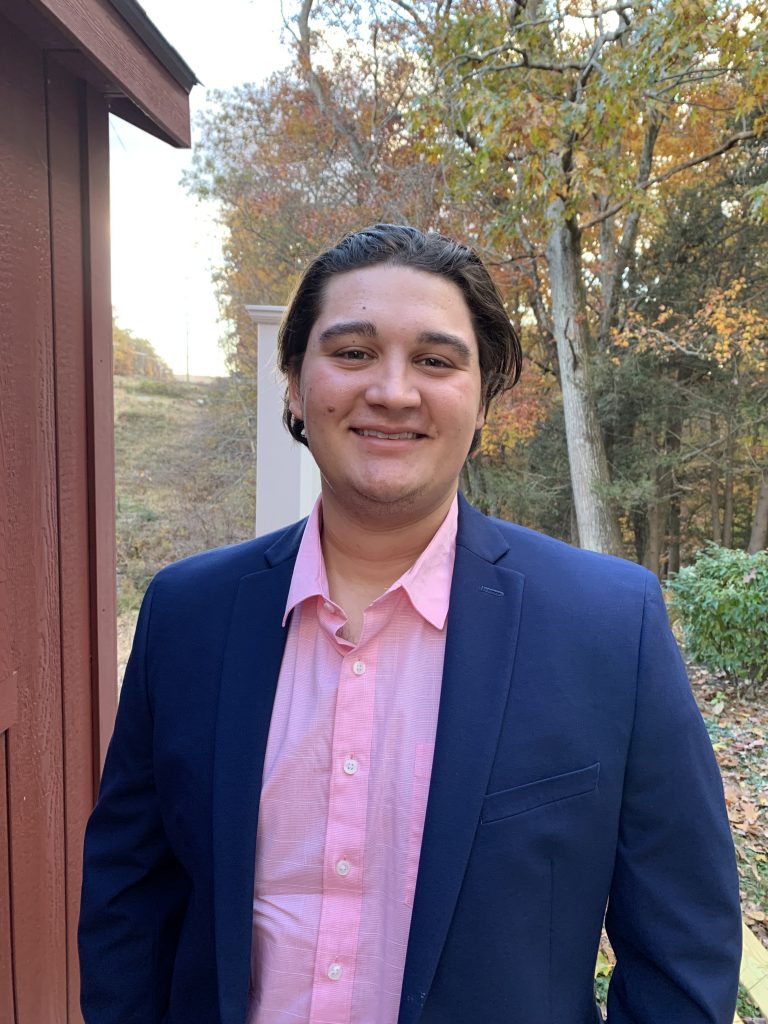 President
Andy Lanza is a freshman Pre-Teaching major, with an aim towards history. After graduating from UConn in 2025, Andy wants to be a high school history teacher. Andy brings years of leadership experience with him to USG Hartford. In middle school, Andy was elected Student Council President for his 7th and 8th grade years. He then went to E.O Smith High School in Storrs, Connecticut where he served as Class President all four years in High School. Before being elected as President of the Undergraduate Student Government, Andy served as Vice-Chair of the Student Affairs Committee. Andy has a goal everyday of making the lives of people around him better in any way that he can. In Andy's free time, he likes to play one of his many guitars, go for hikes, read books, and cook. Andy also really enjoys his sleep
Email: andrew.lanza@uconn.edu
Office Hours: Monday and Wednesday 10:30 – 11:30 and Friday 11:00 – 12:00
Aleia Garfinkel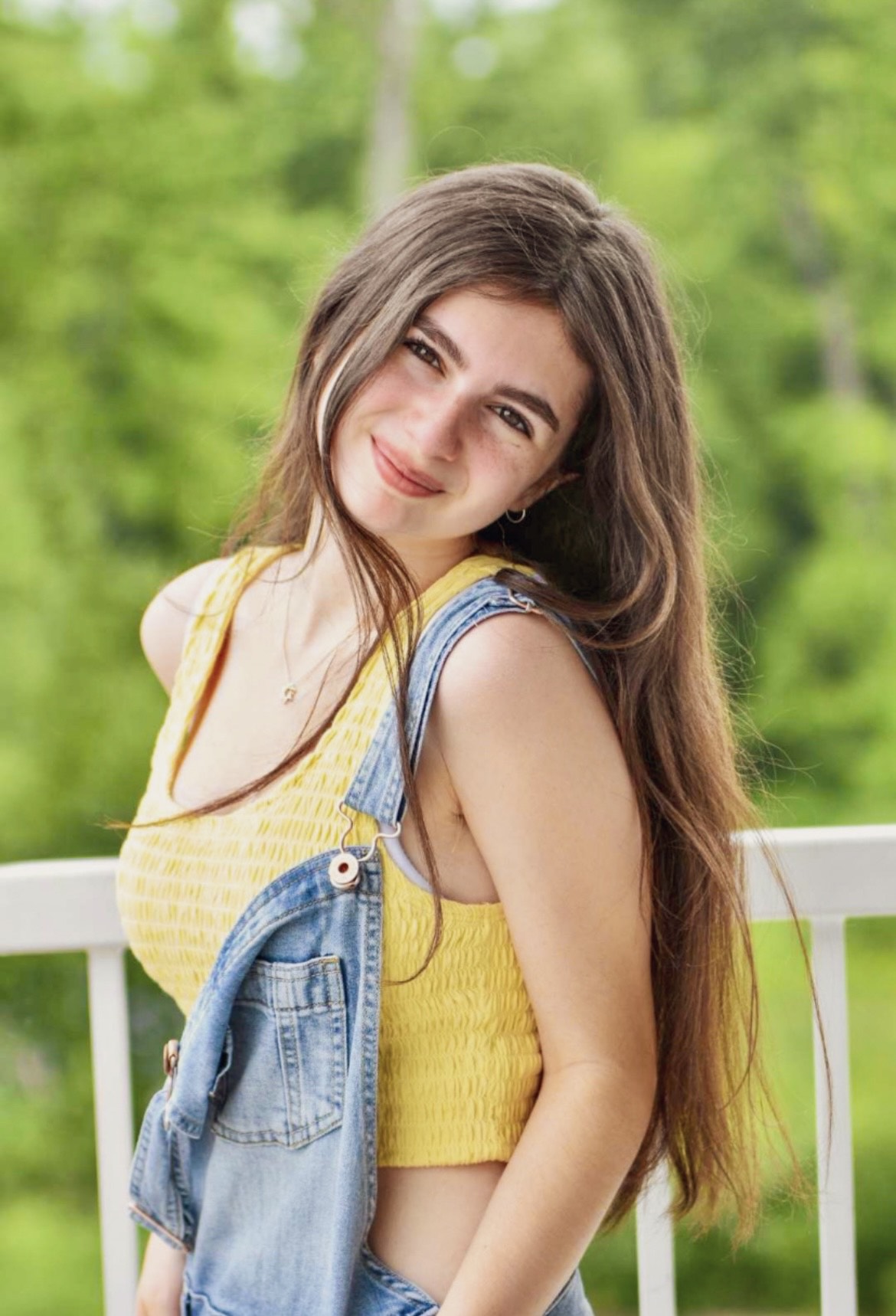 Chief of Staff
Aleia Garfinkel is a Freshman majoring in Psychology, she is planning on changing her major to Human Development and Family sciences. She is also the Treasurer and a founding member of the Empowered Women Collection (EWC). She joined USG to be more active in her community and to meet more involved people. She graduated from Glastonbury High School with academic honors where she threw the javelin in track and field all four years. When not on campus Aleia is a front-end supervisor at an independent grocery store, where she has worked for over three years. In her free time she enjoys playing with her puppy, Belle, and spending time with her family and friends. Additionally she enjoys riding her longboard around local trails while listening to classic 80's rock.
Karishma Rentia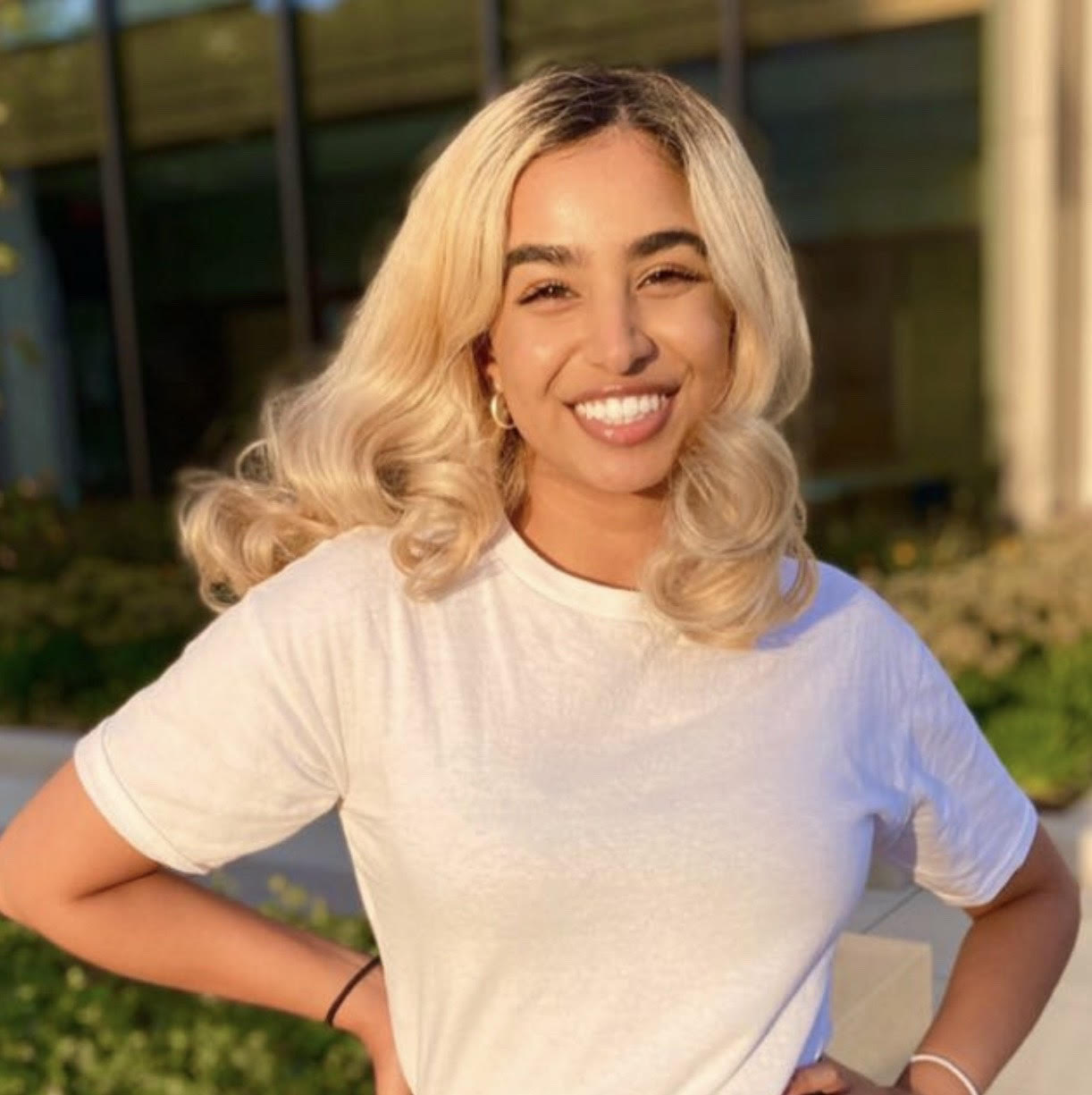 Vice President
Karishma Rentia is a senior majoring in Political Science aiming towards a Masters in Public Administration. Karishma has been a part of USG Hartford for 4 years and has worn many hats such as a senator, Elections Committee Chair, Programming Committee Chair, Student Trustee Elections member and lastly, Vice-President. She was also part of many clubs on campus as well as the Vice President of Pre-Law Society. She believes USG Hartford has broadened her college experience and helped her get to know a lot of the student body. Outside of school, Karishma has been in fashion classes and modeling since she was 14 years old. She loves anything artistic and has a gargantuan obsession with flowers. Additionally, Karishma is a great baker who loves making anything from macarons to cream puffs. 
Email: Karishma.rentia@uconn.edu
Office hours: Wednesday 10:00 – 12:00 and Friday 9:00 – 11:00
Aarthi Shankar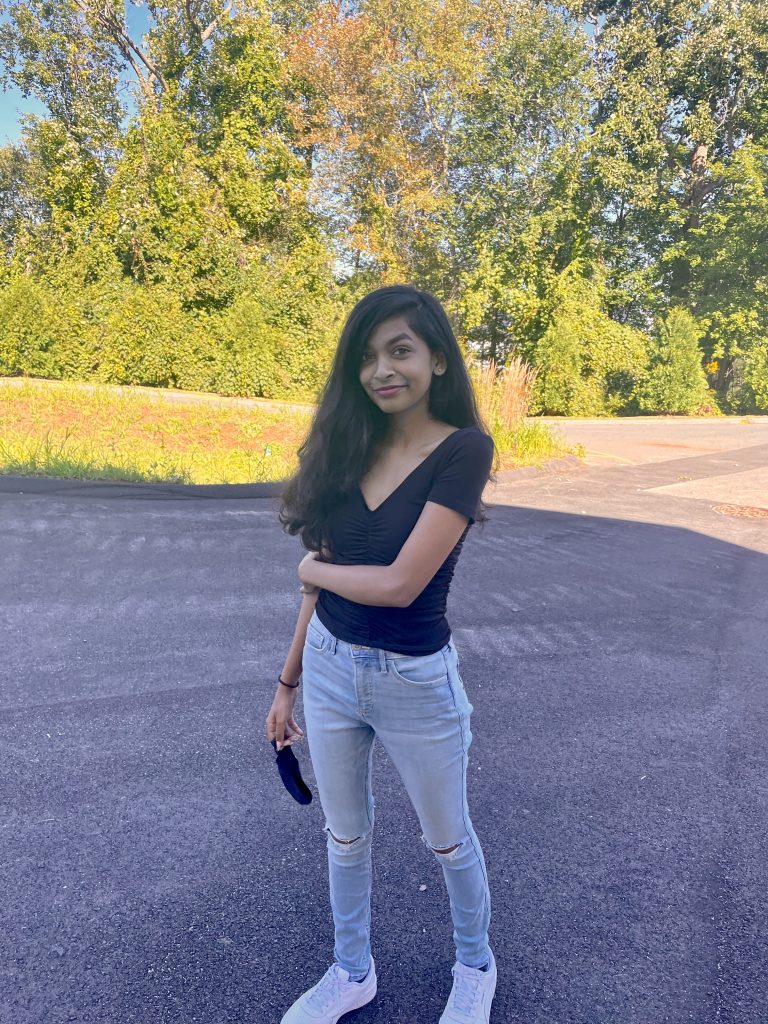 Treasurer
Aarthi Shankar is a sophomore majoring in Financial Management. She is a part of the Honors Scholar program. She is also a part of the Investment Banking Club and the Latte Club. She has also taken up the role of a Hartford Peer advisor in the Office of Undergraduate Advising. Aarthi is extremely interested in helping her peers and learning from others. She loves to be involved on campus and even though she is an introvert, she strives to break those boundaries and tries to make connections with her peers. Aarthi is a dreamer and loves to make her dreams a part of her reality. She believes that USG has played a major role in enhancing her UConn experience and allowed her to expand her knowledge beyond just classes. Aarthi cannot stick to just one hobby, therefore, she likes to learn a little bit of everything.
Contact Info: aarthi.shankar@uconn.edu
Virtual Office Hours: Monday and Wednesday 1pm-2pm, Tuesday 2pm and Friday 10am-11am
Diya Makadia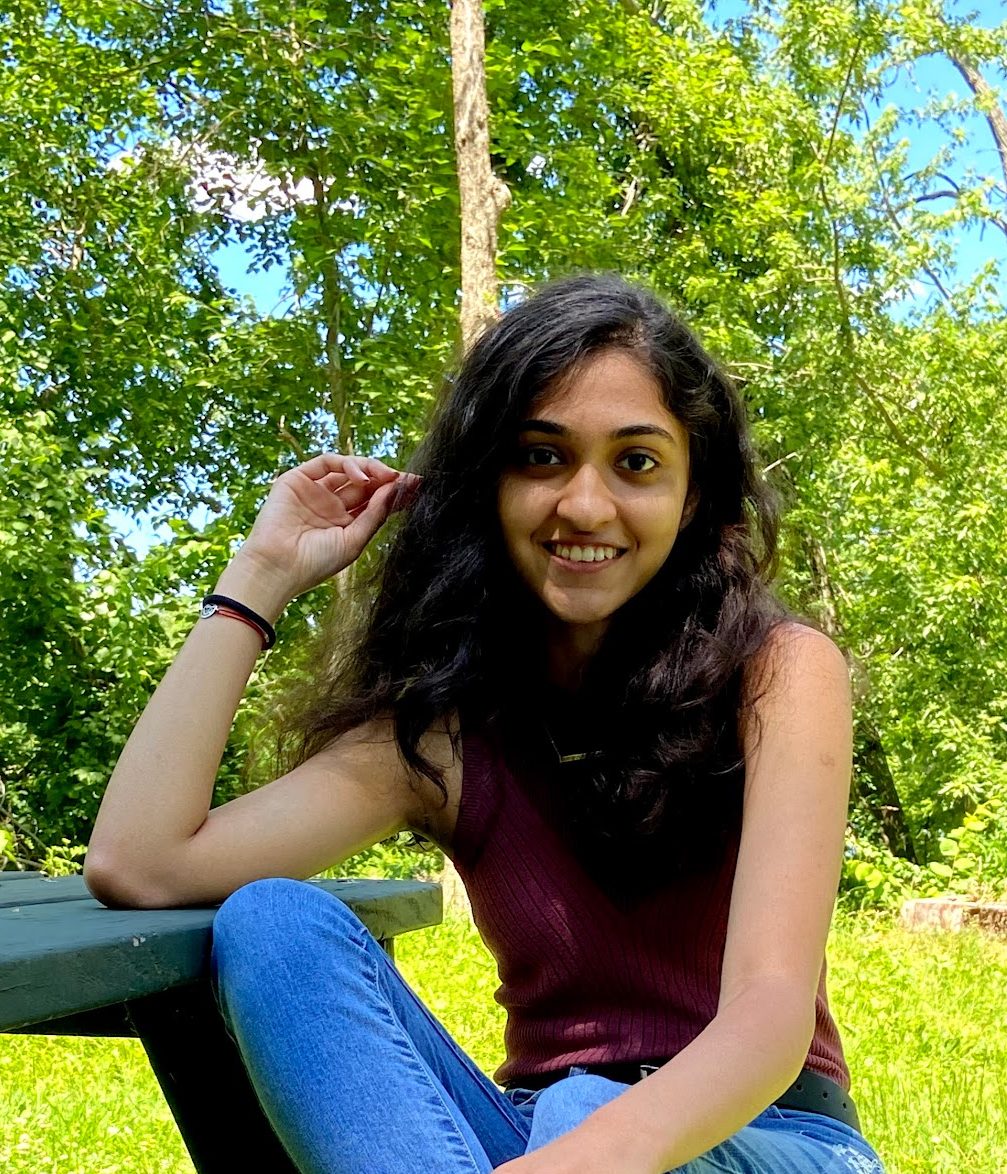 Chief of Communications
Diya Makadia is a sophomore majoring in Management Information Systems. She is also part of the Latte Club and HuskyTHON. Diya is passionate about using her time to help and inform her peers at UConn Hartford about the incredible resources and opportunities offered here. She joined USG in Fall 2021 to get to know more people and be more involved around the campus. Diya graduated from Glastonbury High School where she was involved in many clubs. Outside of USG, she loves to listen to music, hang out with her friends, draw, and paint. Recently, Diya has picked up photography as a hobby. She believes that USG provides a safe place for people to grow and learn, in addition to providing a sense of community for people who are looking to meet new people and get out of their comfort zone.
Email: diya.makadia@uconn.edu
Office Hours: Tuesday 2:30 – 3:30 and Friday 11:00 – 12:00
Andrea Ybanez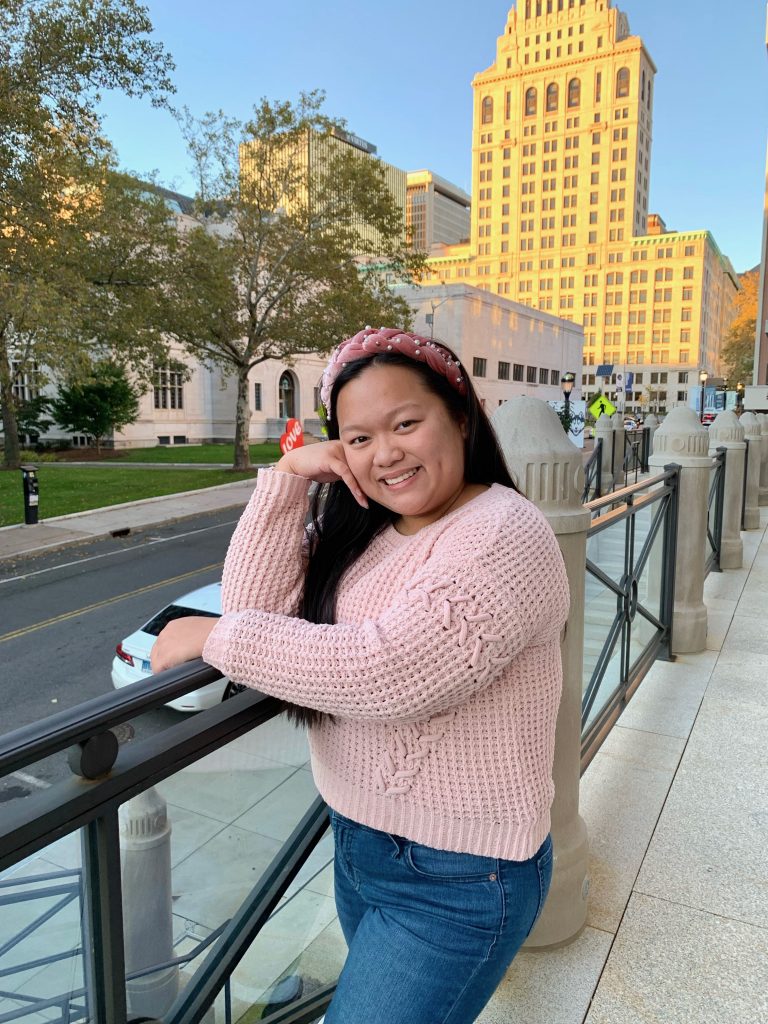 Chair of Programming
Andrea Ybanez is a junior majoring in the Honors Scholar Program for Psychological Sciences with a focus on Child Development. She is also minoring in Human Development and Family Sciences. She sits on the executive board for the Latte Club and is UConn Hartford's HuskyTHON Campus Affairs Captain. Andrea has many passions including: community volunteering, creating and performing music, dancing (not too well), cooking, and coaching youth tennis. Graduating from Plainville High School, she was in the top 15% of her class. Andrea joined USG in hopes of creating a more lively and inclusive student community at the UConn Hartford campus. Andrea's favorite thing about USG so far is that she gets to hang out with really awesome people who are passionate about the well-being of the student body.
Contact Info: andrea.ybanez@uconn.edu
Office Hours: Monday 2-4 and Thursday 10-12
Salma Khalil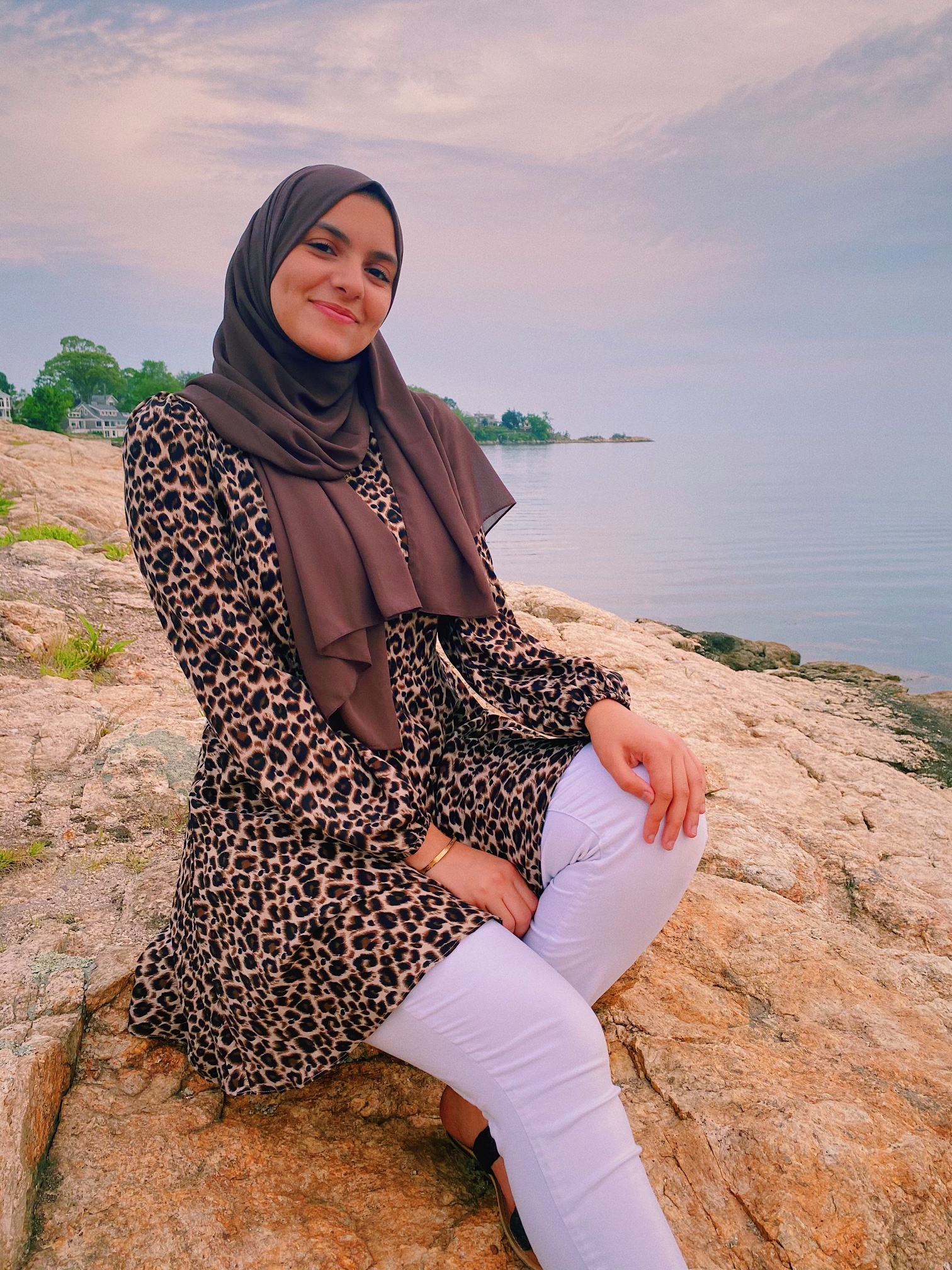 Chair of Student Affairs
Salma Khalil is a sophomore majoring in English and minoring in Human Development and Family Sciences. Her goal is to become a high school English teacher after she graduates. She joined USG in Fall 2021 in hopes of meeting new people and being a part of the improvements made to the campus community. Salma graduated from North Haven High School and was the Vice President of Diversity club. She attended many leadership conferences that helped her gain great knowledge and new leadership skills that she hopes she can put into use in this position. When she is not in school, Salma enjoys going to the mosque, going to the beach and hanging out with friends. 
Email: salma.khalil@uconn.edu